The BIGGEST selection of Liquor in town. The COLDEST beer and coolers around.
Easy access with pull through parking for truck and trailers (campers), semi's.
We are  proud to offer different wines, liqueurs, beers, spirits, coolers, ciders and other merchandise. The Liquor Stop is stocked from top to bottom with regular and unique items.
The Liquor Stop offers products with reasonable prices.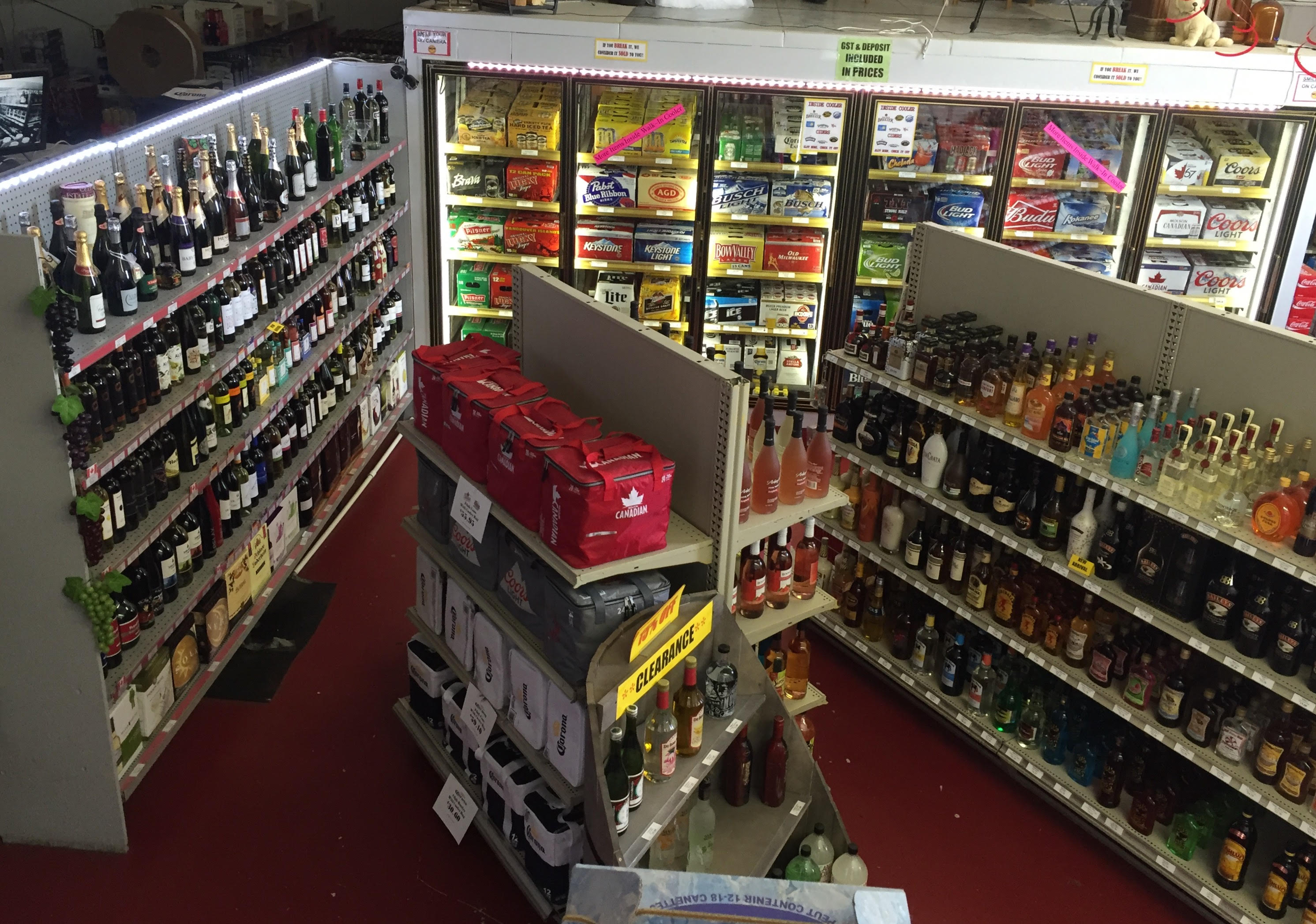 We Sell Non-Sale and Resale Licences
The Liquor Stop

We Sell Cold Beer, Spirits , Wine, Liqueurs and more.
Visit our store or drop us a line for any inquiry.
Contact Us